Below is my most recent newsletter, sent Summer 2018. Sign up for future newsletters HERE.
Old friends and new:
My intention has been, and remains, to send a newsletter once a season. (Please opt in or opt out as you wish, of course.) That said, it's been a year. I have so much to tell you!
Yes, I taught high school English last year. Whoa. It was really hard! Without the support, inspiration, and gut-level laughter shared with my fellow teachers and administrative crew at Rosemary Anderson Lents, I don't think I could have stuck it out. I got to know about 150 students through the year, about half of them very well. I was gifted the immense privilege of their words. I struggled hard with grading, and got mentorship around a new approach that is still grading but I think is better than the old way. I walked with 32 seniors through the gauntlet of graduation requirements. I worked with myself on boundaries and the meaning of respect. I leaned hard into my own sufficiency, and into faith and trust in the sufficiency of others.
I missed working overtly with bodies, working with adults, and working with people who are coming in their own free choice. I missed my garden, my children, my bike commute, and having quiet time to myself. I gained the confidence of doing something for the first time that, at times, I didn't know if I could do. Or if I could do and still be me. I see this in my children after their first year of kindergarten and 5th grade, both at schools new-to-them. We made it. We are changed, and we are continuous. So we walk with clear eyes and equanimity into the work that will be ours this year, a mix of challenges and bonds we crave and structures and systems that grind on with or without us.
I continue to live into awareness/ struggle/ heartbreak/ confusion and opening to  complexity around race and power as they play out in our bodies and relationships – and our shared political and cultural and earth bodies. This year, this process brought me into contact with Rebecca Greenidge and into deeper study with Tada Houzumi and dare sohei. It pressed me into daily conversation with my students, and into daily reflection on how power differentials and cultural white dominance were showing up in my interactions with them. It has me building committed reparations into my financial life for the first time. This work holds me, as Rebecca says, deeply able and capable and, at the same time, wholly supported by the unconditional overflowing of non-separation. Also, it has me dancing more.
I had a glorious summer out of doors, loving on mountains, leaves, rivers, birds and sky, embodied to my edges, with my children and other bodies I love.
Now, I am back to work at the high school, with my beloved team. Students come back on Tuesday and I am excited to see their faces. Some pieces fell into place, I advocated for myself, and my boss is really great. The result is that this year, instead of teaching Language Arts, I am creating/ embodying a hybrid position doing Student Engagement and Social Emotional Education. What this means and how it will play out is a much longer story, and in many ways still to be seen, though I have both intuition and ideas.
One cool aspect of my job is facilitating the art elective that we offer. I'm looking to bring one (or more) artist(s) to campus per quarter to share their own process and provide inspiration and mentorship. Four days a week (M, T, R, F) from 1:30-2:20 students will be given the opportunity to work with this guest artist, and I will be available to help support the container. For 1st quarter (Sept 3 – Oct 31), I am thrilled that Stephanie Gervais is going to be our artist-in-collaboration. If you are an artist or you know an artist who might want to volunteer for four (or two!) days a week for late fall, winter, or spring quarters PLEASE REACH OUT! I'd love to chat.
We're almost there, but first: I HAVE GOOD NEWS. Starting October 13th, I'm going to be offering some good old Grounding Practice at the NE Killingsworth studio at our regular old time – 5pm on Sundays. Come see me!
Blessings on your late summer season.
devon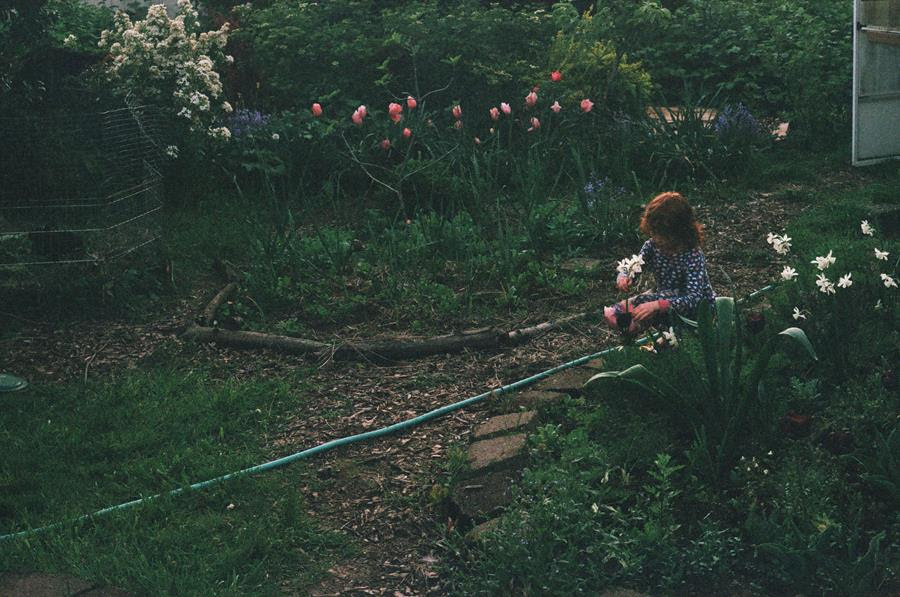 If you are still curious about my last year, I posted a bunch of unposted posts, including more of my photography, over on my website, in the writing area.